Allison Black and Michael Allen made the trip to beautiful Wellington, Florida for weeks 11 & 12 of the Winter Equestrian Festival. Since those weeks fell during some of our girls' spring break, several of them also made the trek and spent most of the two weeks in Wellington as well. Aside from the opportunity to horse show at one of the most elite events in the country, the Fox Lake Farm girls also had the chance to lesson with Paul Valliere, the renowned trainer who helped jumpstart McLain Ward's career. Ponies, palm trees, Paul: could there be a better spring break?
Abby Beaty and both her mounts put down some fantastic trips that resulted in good ribbons during both weeks. Abby and Corrado competed in both the equitation classes and the Junior Hunter division. Together, they brought home 6th in the ASPCA Maclay during week 12 in top company. They also had some lovely hunter rounds, where they finished just outside the ribbons out of 20.
On Via Dolorosa, Abby ribboned in several of her High Children's Jumper classes; during week 11 she took 6th in one class and 11th in the $2,500 High Children's Jumper Classic. During week 12 she also took 4th in the $2,500 High Children's Jumper Classic.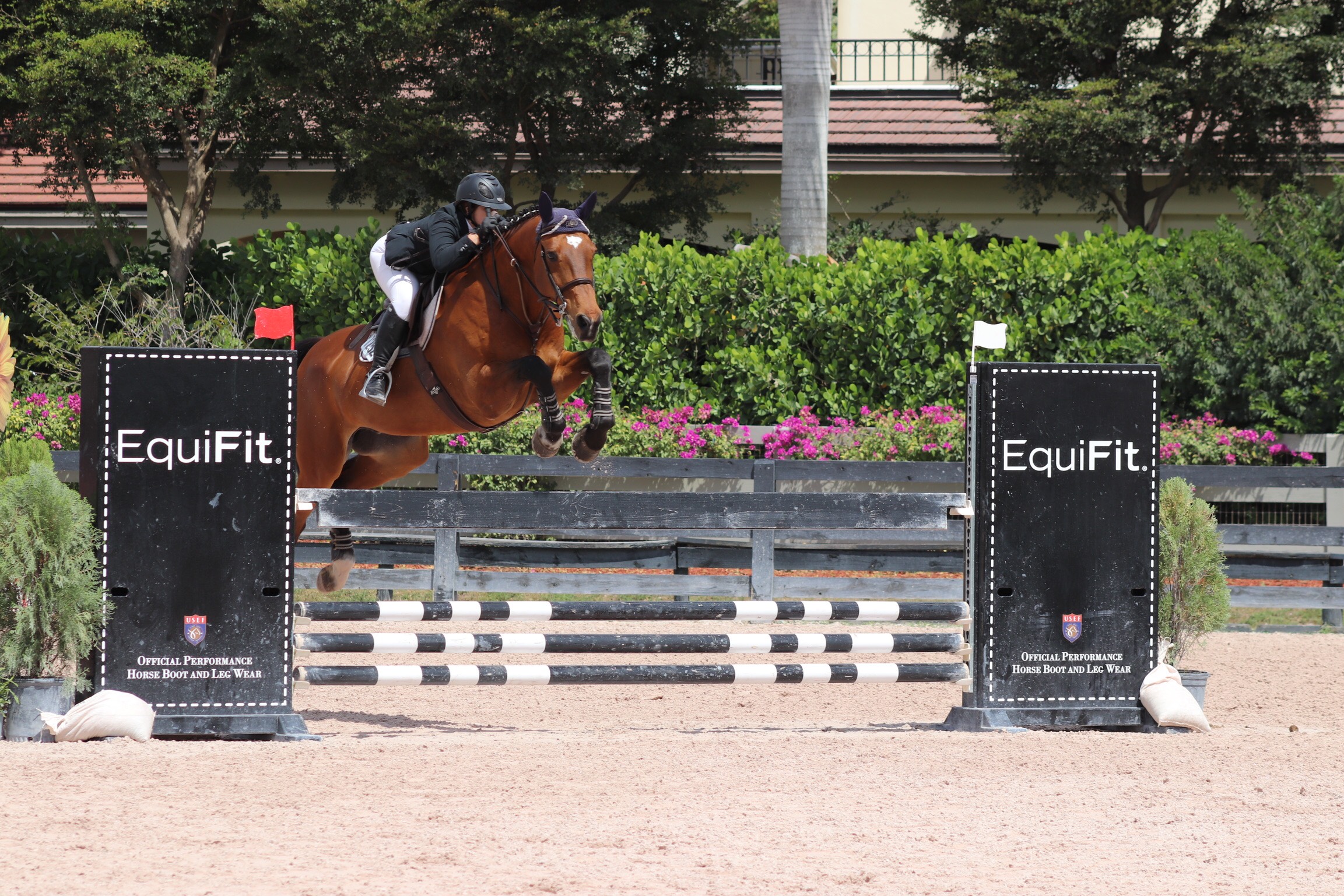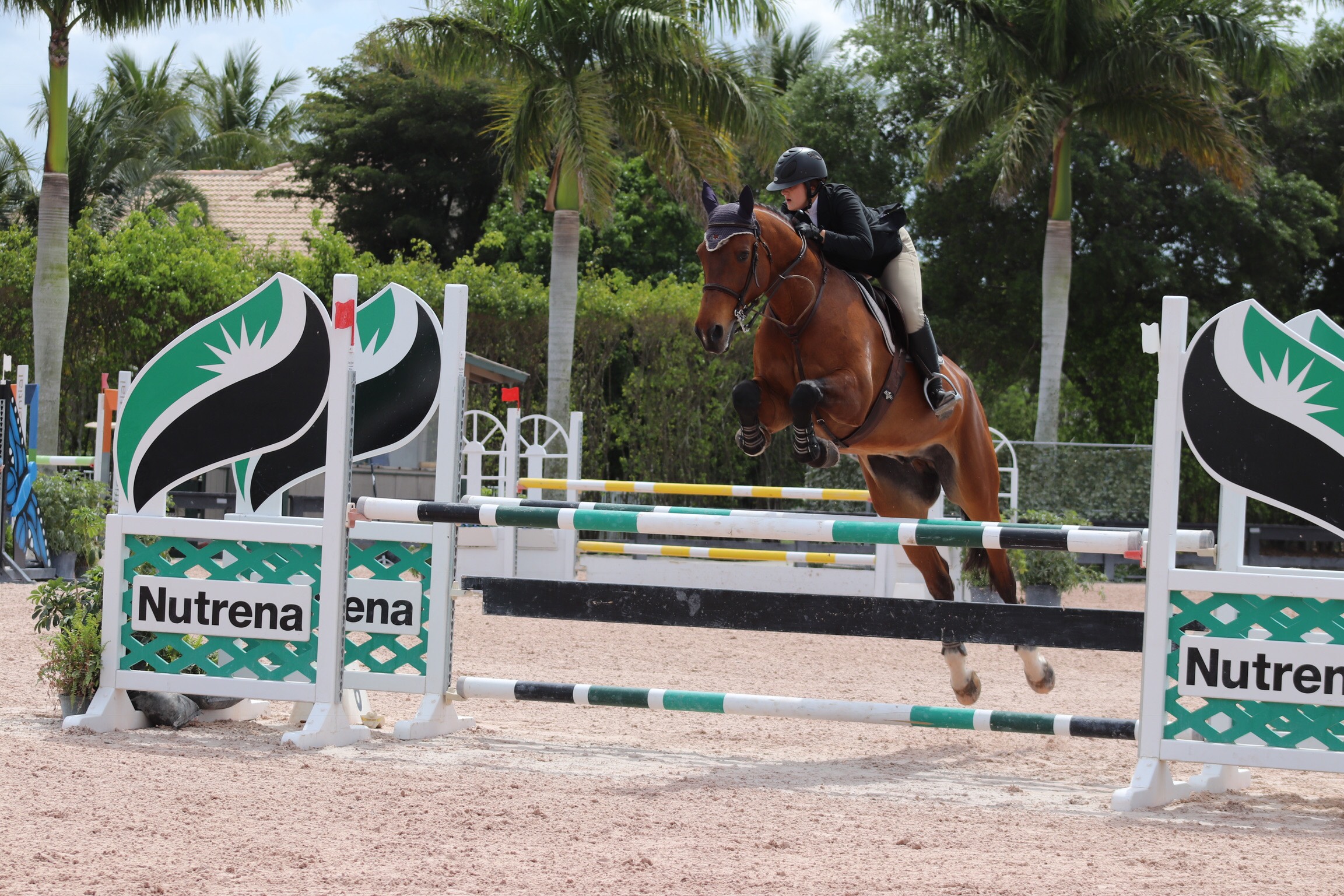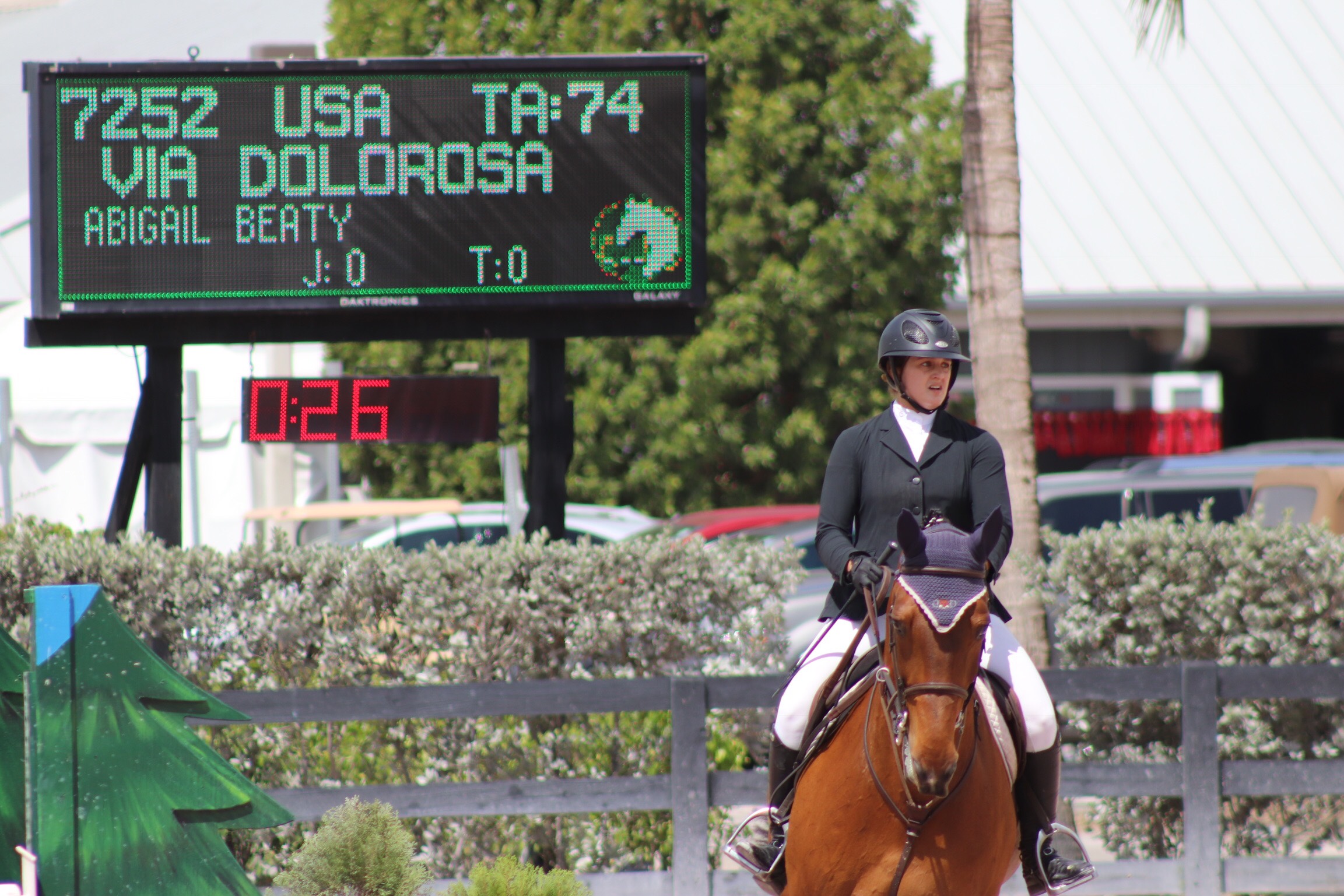 Anna Kathryn Hymer and Cinsational enjoyed their time at WEF as well--the pair laid down some nice rounds in the highly competitive 3'3 Amateur Owner Hunter 18-35 division.
Cynthia Hallman and Fig Street's Duchess also tackled the 3'3 Amateur Owner division in the older section. During week 11, the pair brought home 3rd, 6th, 8th, and 10th out of an impressive group of 19!
Cynthia's "Gracie" went on to compete in the $50,000 International Hunter Derby with Holly Shepherd in the irons during week 12. The pair laid down a solid first round that just kept them out of round 2.
Campbell Swanner and THS Pia-Lena tackled the Low 2'6 Hunters and 12-14 Equitation during week 11 before moving up to the Younger Children's Hunters during week 12. Campbell and "Pia" took several 5th place ribbons out of 19 during week 11. They easily made the step up to 3' in the Children's, placing 5th and 6th also out of 19.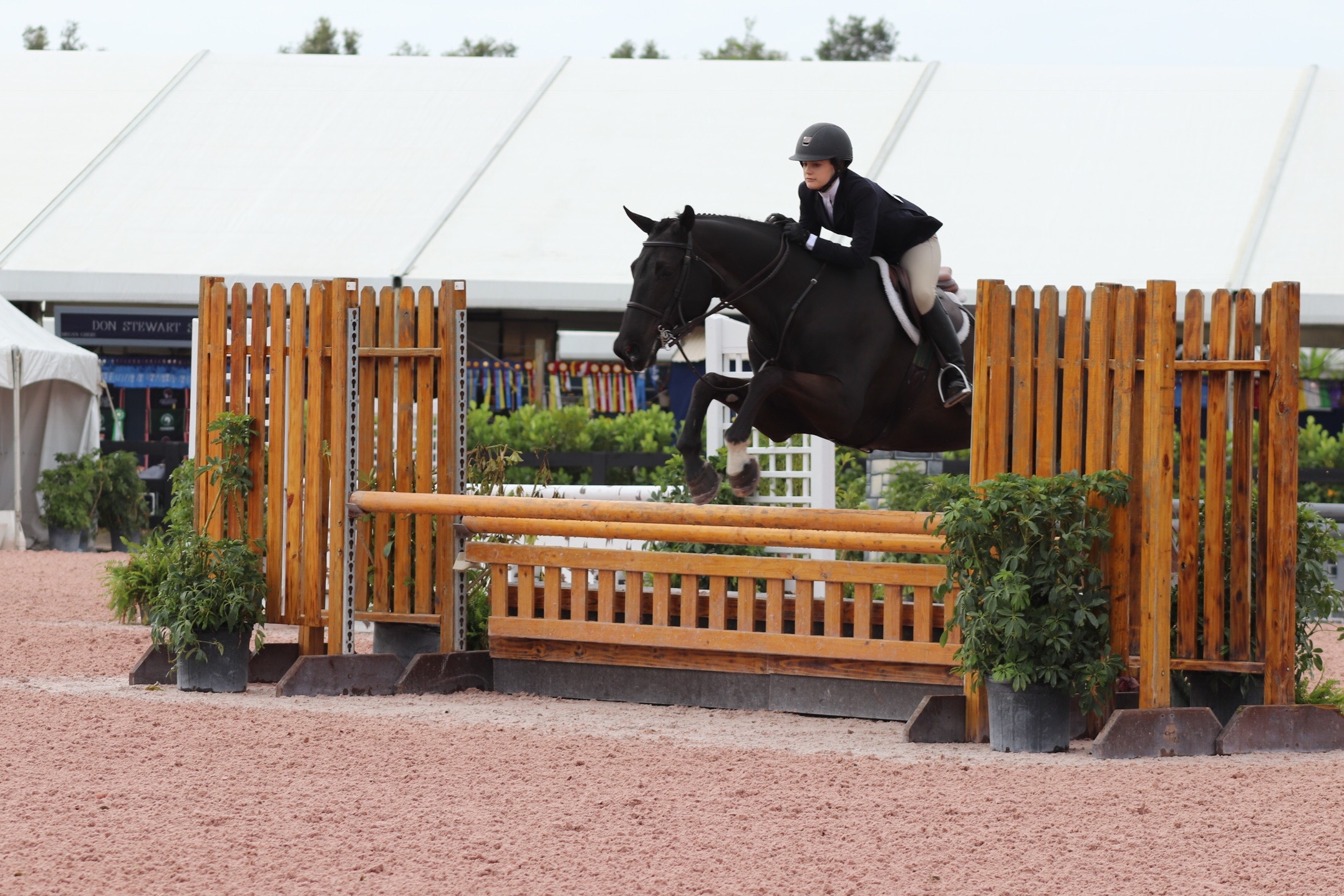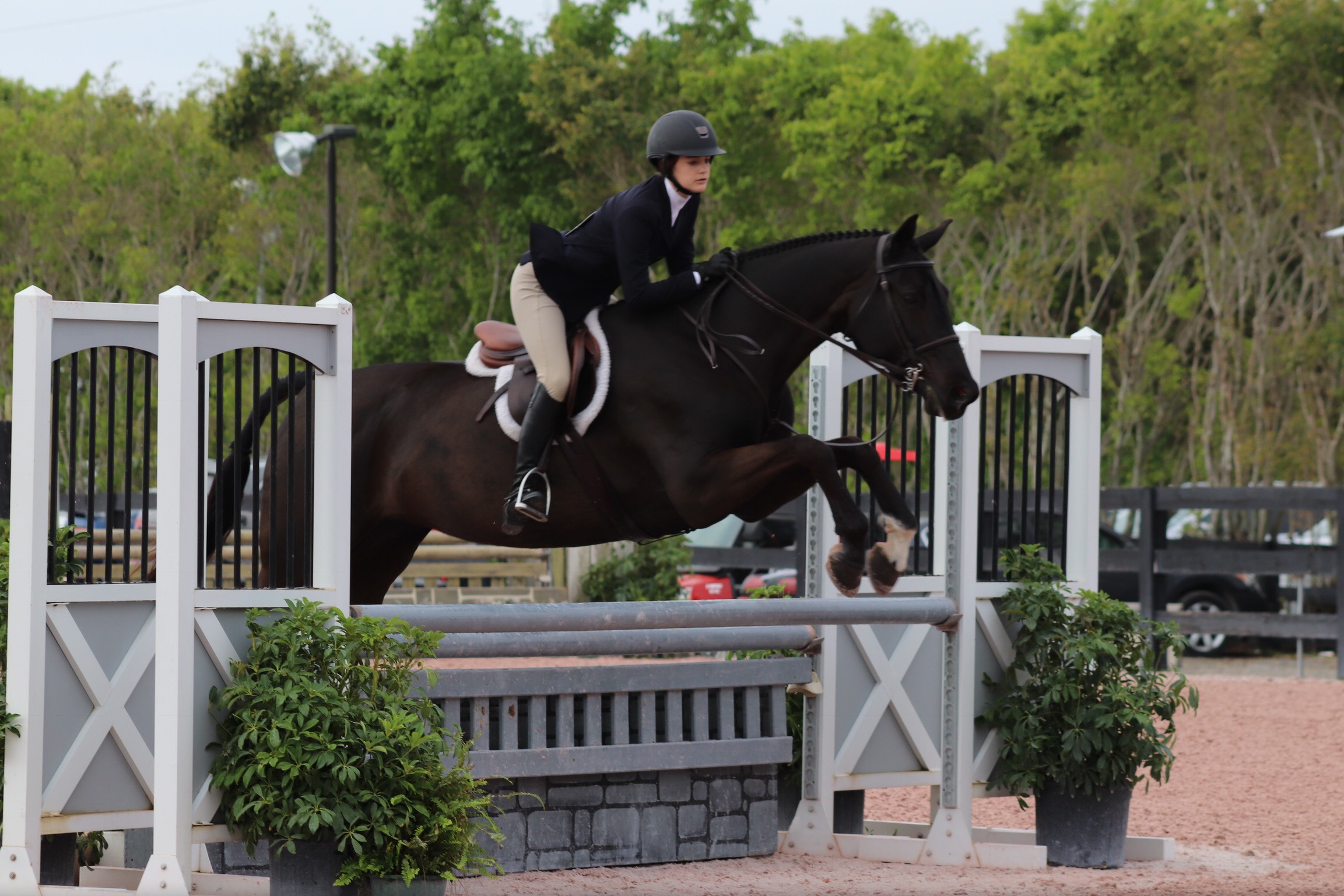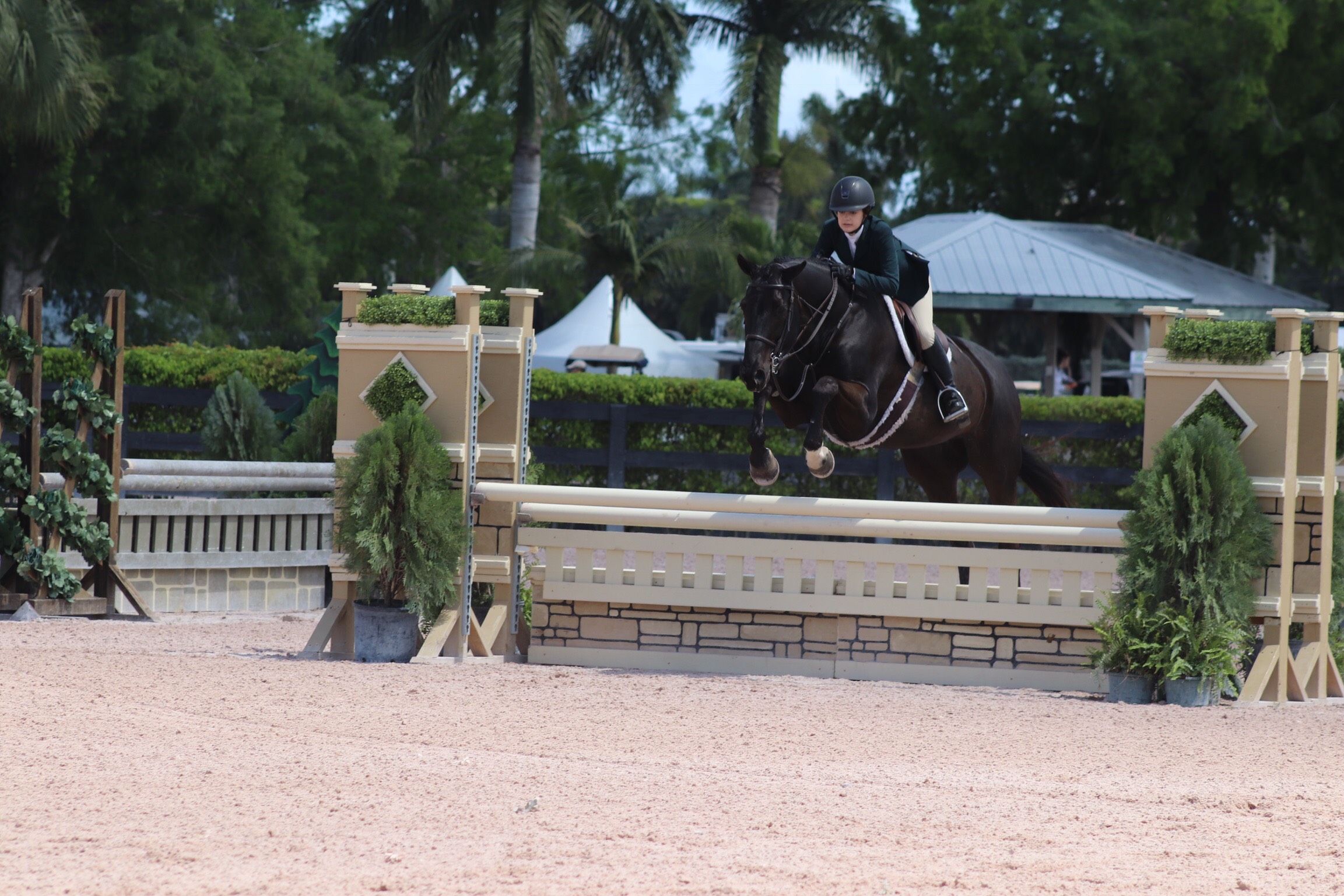 In all, each and every horse and rider combo rode some impressive trips and held their own against some of the best competitors in the country. We can't wait to see their hard work and learning experiences translate into the ring as our show season continues. Allison and Michael will hit the road again in two weeks for the Brownland Farm Spring show series.
Thanks to Madison Massey for the lovely photos!
-Carlyle Brown