On Sunday, Allison Black and Michael Allen returned from Chattahoochee Hills Equestrian Center in Fairburn, GA after a week full of winning rounds and championship ribbons. Twelve Fox Lake Farm horses made the trip to Georgia, and between them they brought home 6 champion or reserve champion honors and 20 blue ribbons. For several riders, this was their first horse show aboard a new mount.
Romney and her daughters Lauren and Sydney Velazquez kept it in the family this weekend with Romney taking championship honors aboard A Timely Affair and Sydney scooping up reserve champion with Double Dutch in the Pre-Child/Adult Hunters. Lauren and Caredan Z also placed very well in the same division. "Z" also took 2nd in the USHJA National Hunter Derby with Michael Allen, and Romney's "Heidi" came in just behind Z in 3rd, also with Michael Allen.
Emma Grace Early and Wonderland made their debut together, also in the Pre-Child/Adult Hunters. The pair brought home several top placings, including a 5th in the Pre-Child/Adult Classic.
Campbell Swanner and THS Pia-Lena moved up to the 14& Under Children's Hunters, joining Annie LaRussa and Escalido. Campbell and "Pia" brought their A-game, taking home champion in the division. Annie and "Donte" also had a strong showing, winning a class in the Children's Hunters and taking 2nd in the $500 NAL/WIHS Children's Hunter Classic.
Katie Habeeb had a stellar show with both of her horses. Katie and Simply Red were champion in the 15-17 Children's Hunters; they also won the $500 NAL/WIHS Children's Hunter Classic. Aboard Alto Aviador, Katie placed consistently well in a large group of Low Child/Adult Jumpers. Katie and "Lucas" also placed 2nd in the Taylor Harris Children's Medal.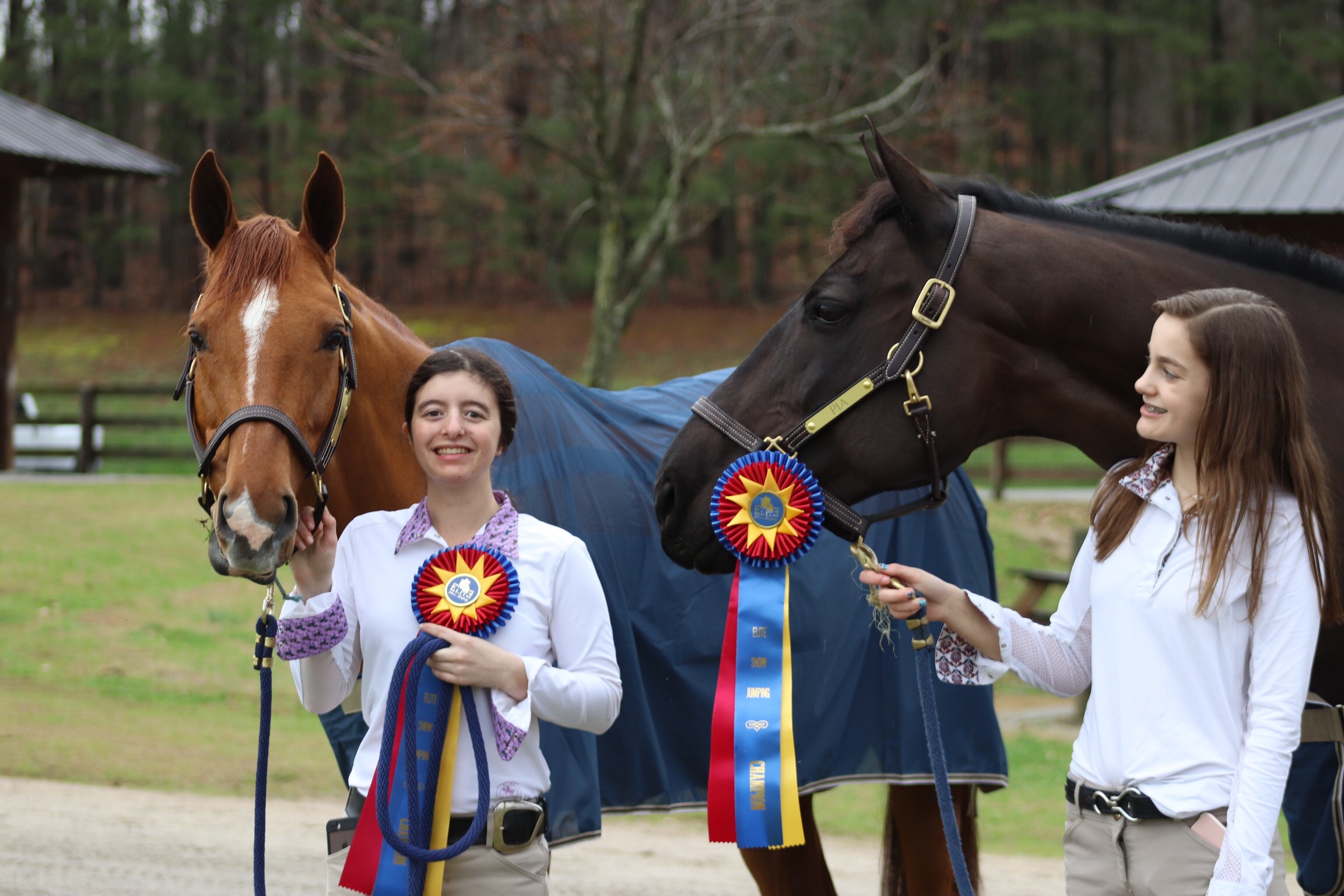 Hagen Blackwell and Mimi Colette Frei made easy work of the pony hunters. Hagen and Footsteps took reserve champion in the Medium Pony Hunter division; Hagen also had high placings in the Large Pony division aboard Hey Scooby, including a blue ribbon round as well as 8th in the Pony Hunter Classic. Mimi Colette and Divide's Freedom Spirit also placed well in the Large Pony Hunters; she and "Spirit" ended up 7th in the Pony Hunter Classic.
Abby Beaty and Corrado continued their winning ways from Wills Park in January, taking 1st in the $1000 Junior Hunter Classic. Abby and "Corey" also placed 9th together in the USHJA National Hunter Derby.
The Fox Lake Farm team is so proud of all of our horses and riders; we hope to keep up the winning streak this weekend as Allison and Michael head to Gulfport, MS for the Gulf Coast Winter Classic and Guerry and Carlyle head back to Chatt Hills for the AHJA Kick Off Show!
Huge thanks to Madison Massey for the photographs.
-Carlyle Brown